Bouty is pleased to announce the arrival of a new armrest in its lineup, the XE99.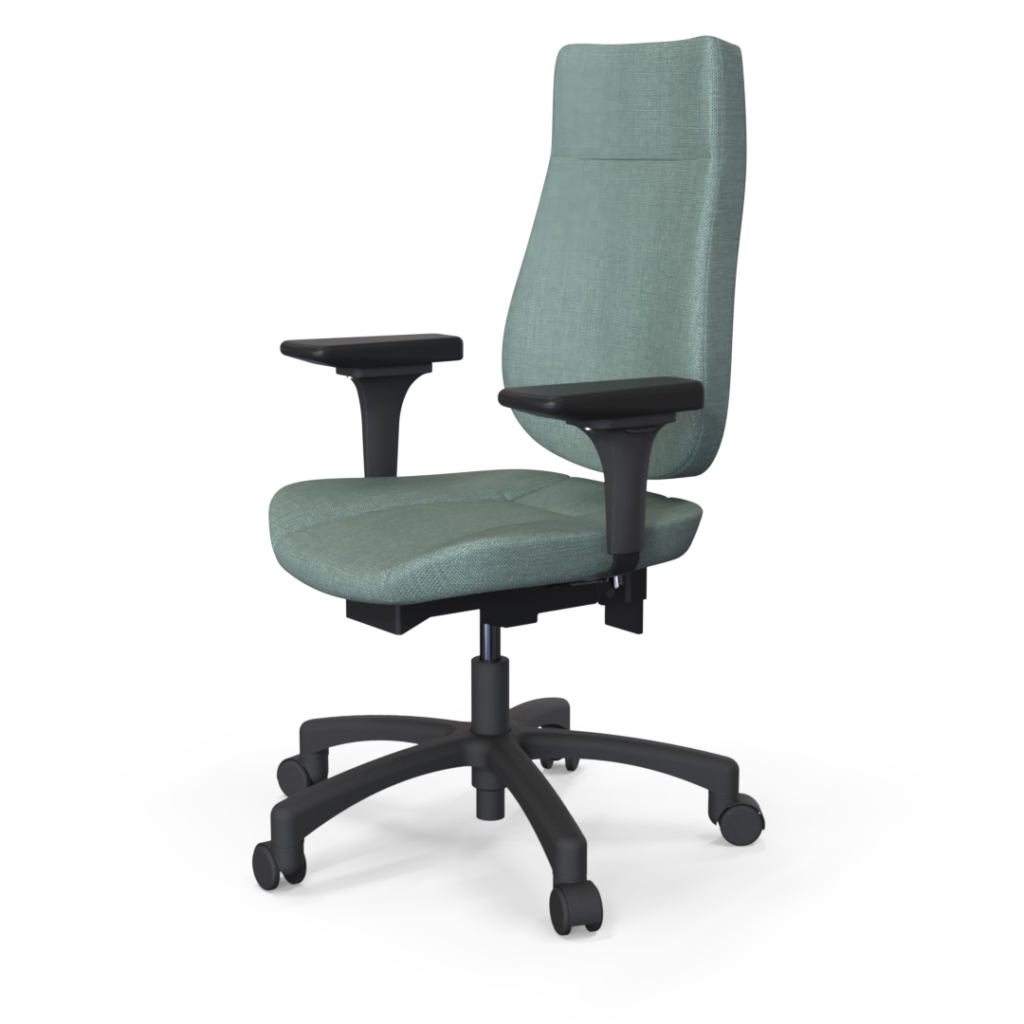 This updated version of the legendary armrest 99 offers most of the features of armrest 99 while also featuring improved aesthetics and is available at a lower price. Please note that armrest 99 remains part of Bouty's offerings.
Adjustments
Just like the model 99, the new XE99 armrest offers a range of adjustments for your ultimate comfort. These adjustments include height adjustment, width adjustment, forward adjustment, and lateral adjustment.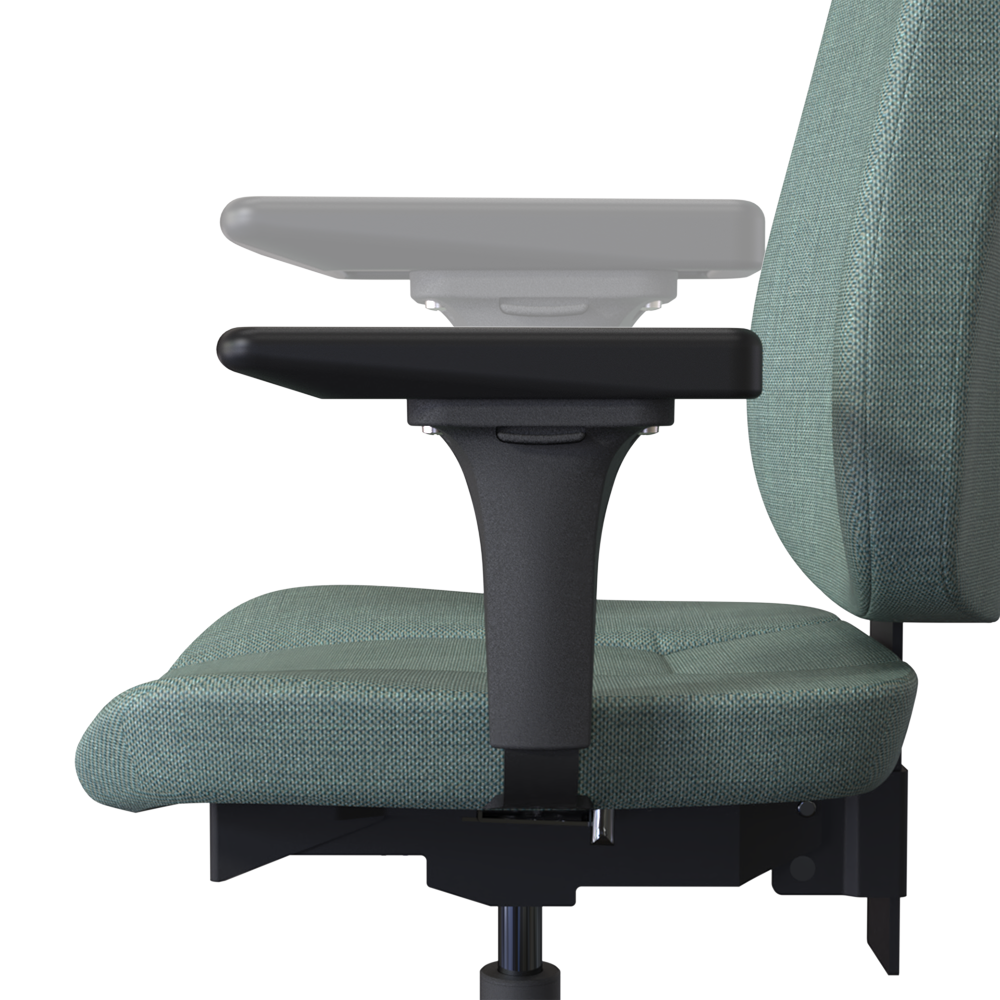 Height Adjustment
By maintaining the button on the vertical part of the armrest structure in the raised position, you can increase or decrease the height to your desired level. The maximum adjustment extends to 2 ¼ inches. To ensure optimal comfort, please make sure both armrests are at the same height.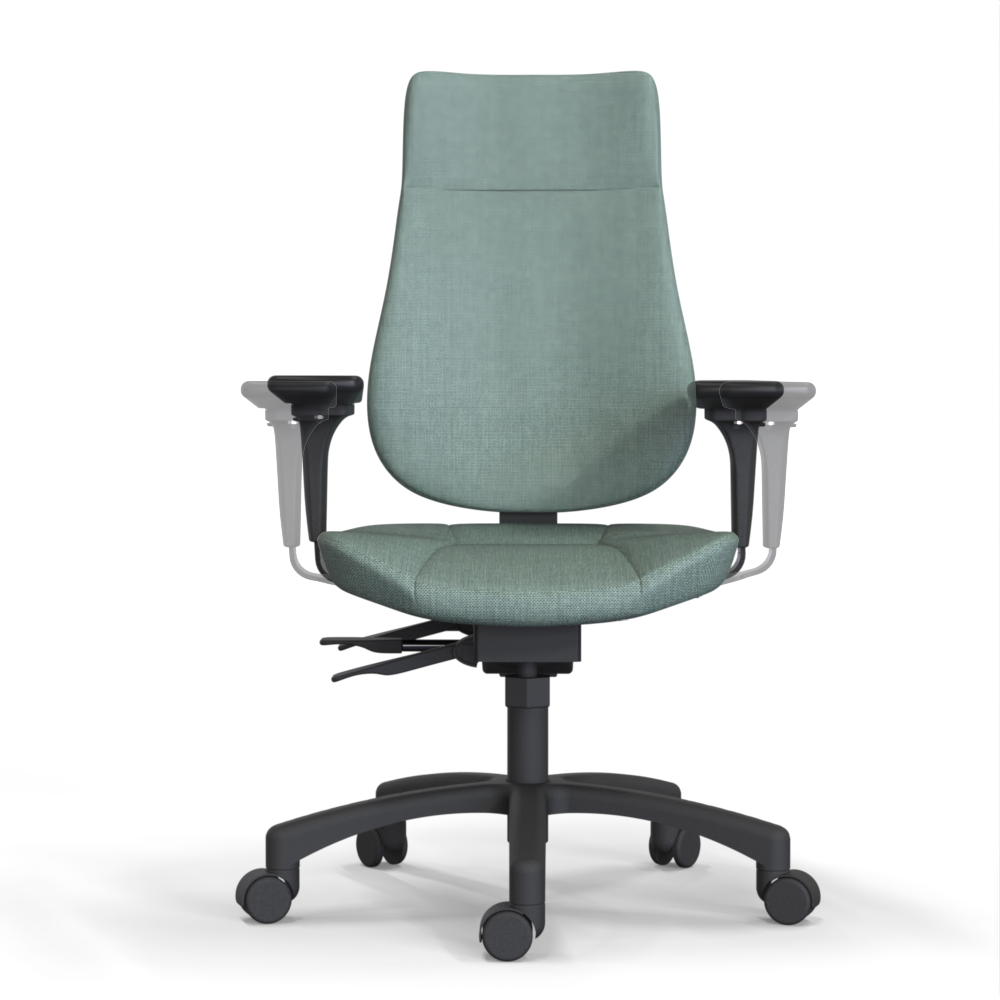 Width Adjustment
Unlock the locking system by rotating the lever located on the armrest structure under the seat inward. To increase or decrease the width by up to 2 inches, pull or push on the armrest structure to your desired position. Lock the locking system again by returning the lever to its initial position.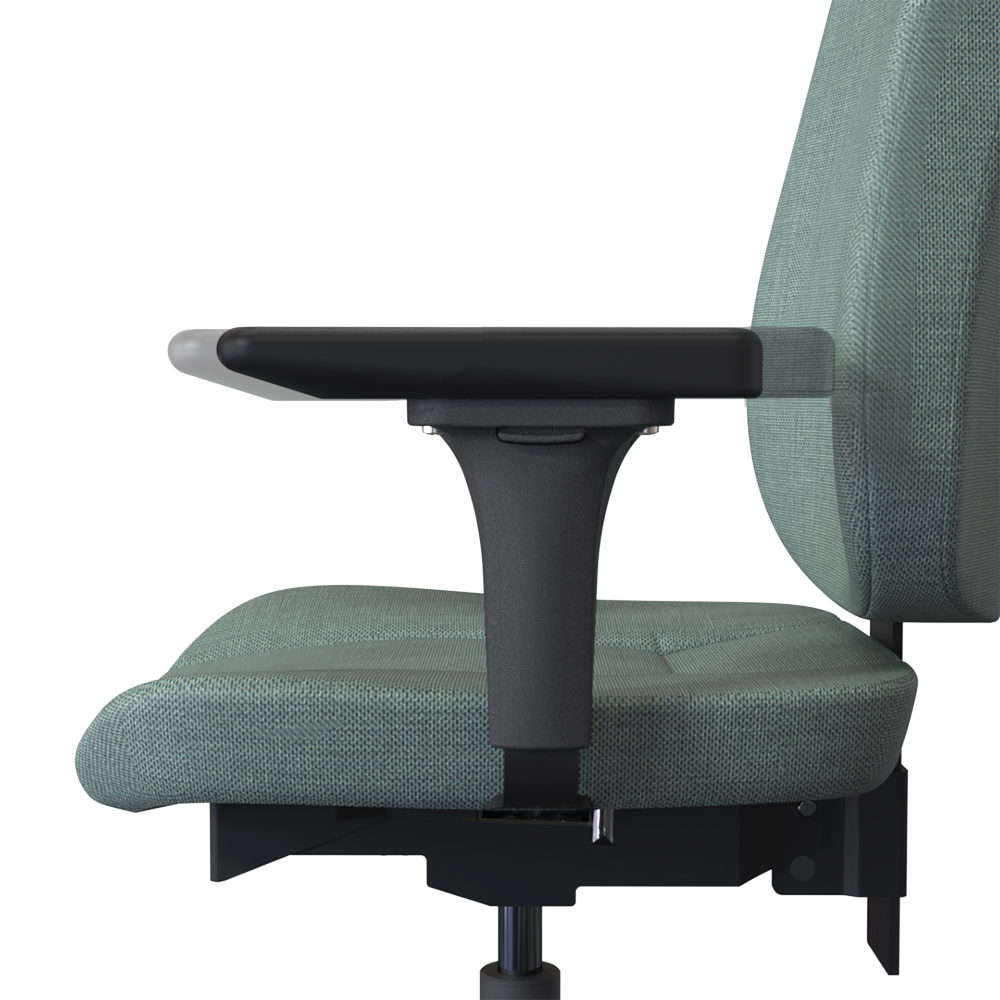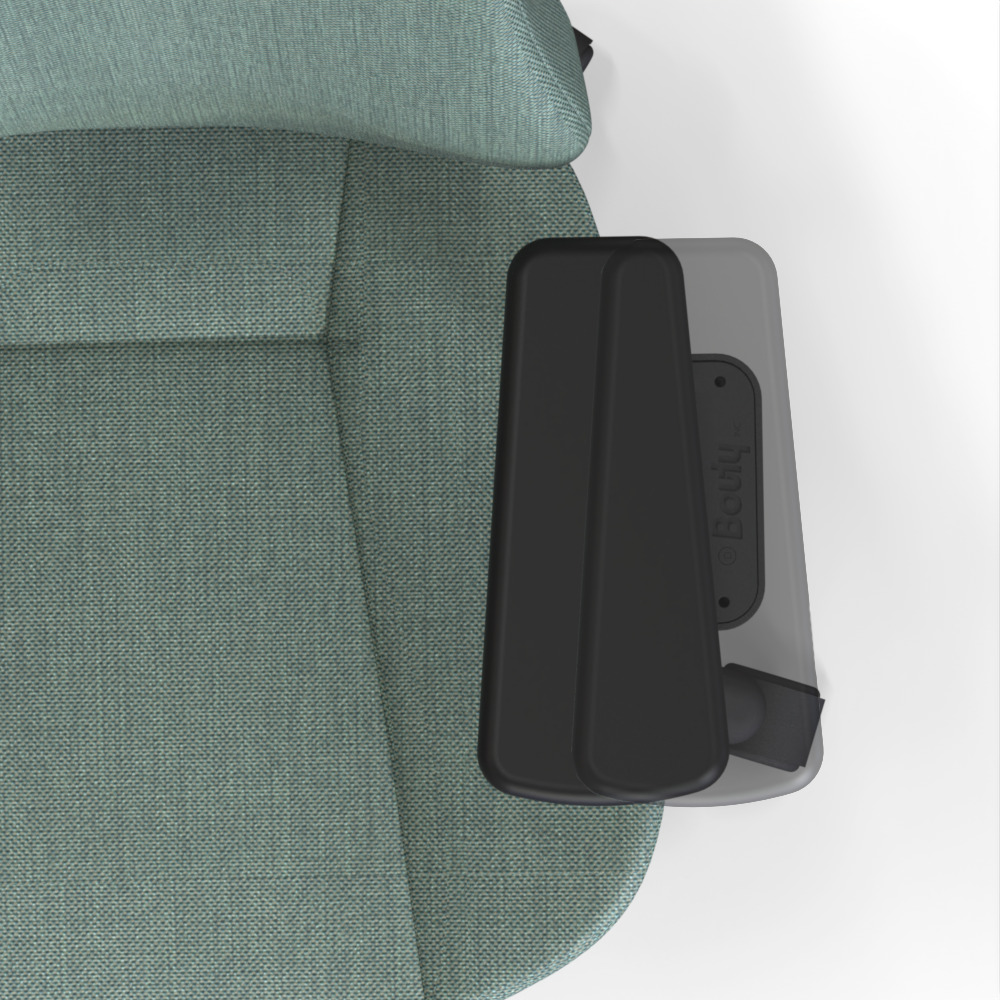 Forward and Lateral Adjustments
To reposition the cushions, push or pull them in the forward-backward or left-right axis. A displacement of 1 ¼ inches is possible.
Compatibility
Several of our collections can accommodate this new feature. Our ergonomic models, Arista, Fira, Fusion, Kadera, Neos, Quatra, Sity, Vittoria, and Zome can be equipped with the XE99. You can find relevant information about your favourite models on our website and in our price list.
The Importance of Ergonomics
In addition to choosing the right positioning of your armrests, several other adjustments are necessary for an optimal seated position. Ergonomics is particularly important in work environments where individuals have to sit for extended periods, as well as in many other aspects of daily life. This discipline is important because it aims to create work environments that enhance health, safety, productivity, comfort, and user satisfaction.